It's always nice to get feedback from happy customers who have purchased my work.
You can read some of this feedback below. I hope it will encourage you to make a purchase either for yourself or to give as a gift.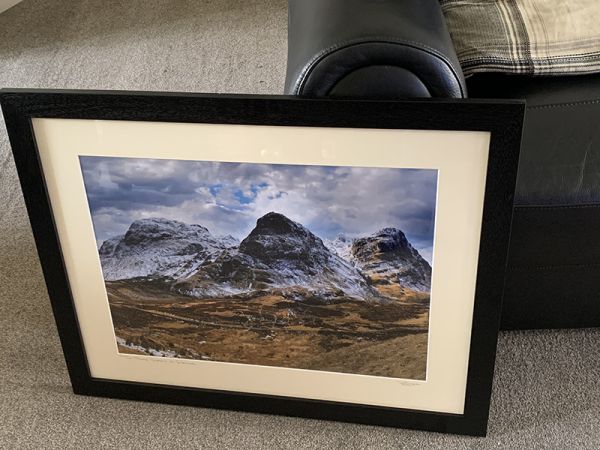 Hi
Just received the framed image of the Three Sisters of Glencoe. Love it and it's already up.
Thanks for the quick turn round and answering my e-mails.
Best Wishes
Julie
Julie - Edinburgh May 2022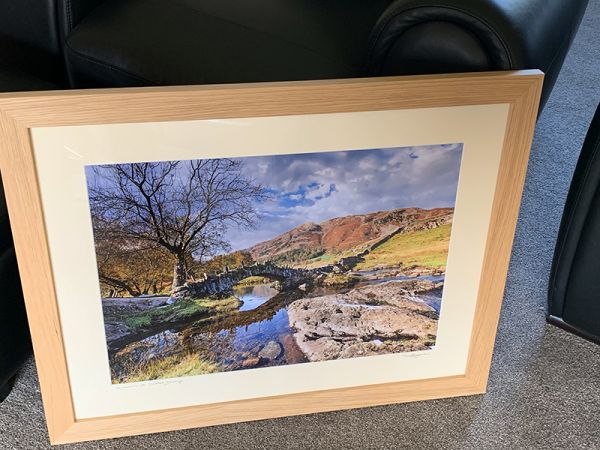 Morning Martin
Got my picture I ordered from you safe and sound - thanks.
Beautifully framed - I will be ordering again !!
Regards
Peter
Peter - Coventry May 2022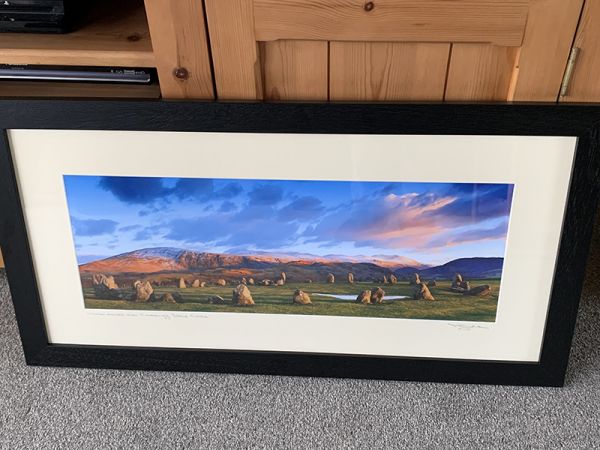 Martin
A quick line to thank you for the quick dispatch of my order.
My wife loves it as it brings back some many happy memories of our times in the lakes.
Hope she responds like wise on my birthday !!!
Many Thanks
James
James W - Wolverhampton March 2022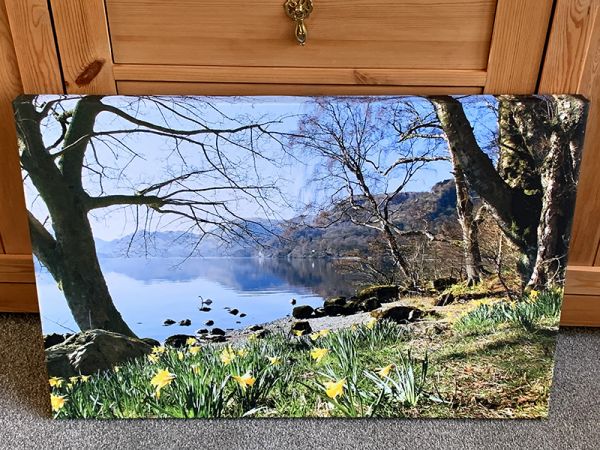 Martin
I have received my canvas of the daffodils on Ullswater and very pleased with it. Beautifully finished at the back and was extremely well packaged.
Just need to wait for my husband to put it up now !!
My best regards
Milly
Milly A - Cheshire February 2022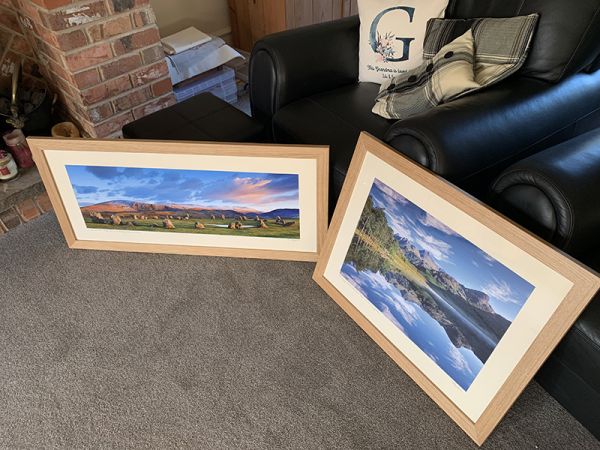 Good Evening Martin
Received the two framed images we ordered in oak and are very pleased with them.
Thank you
Victoria
Victoria L - Glasgow January 2022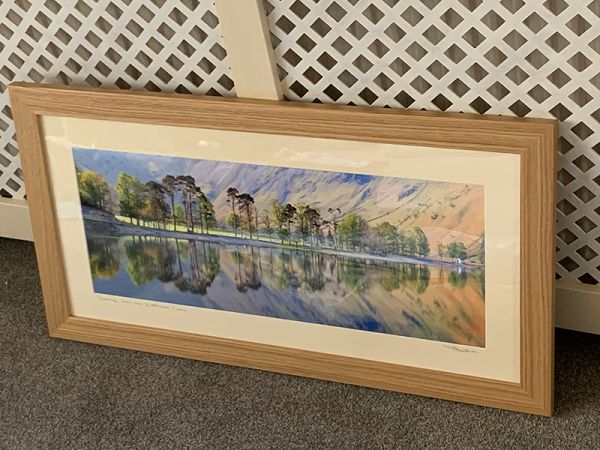 Good Evening Martin
Thanks for the prompt dispatch of my print which is a Christmas gift to myself.
Love the work you do and will be interested to see your new work for 2022.
Best wishes
Jess
Jess R - Cumbria 20th December 2021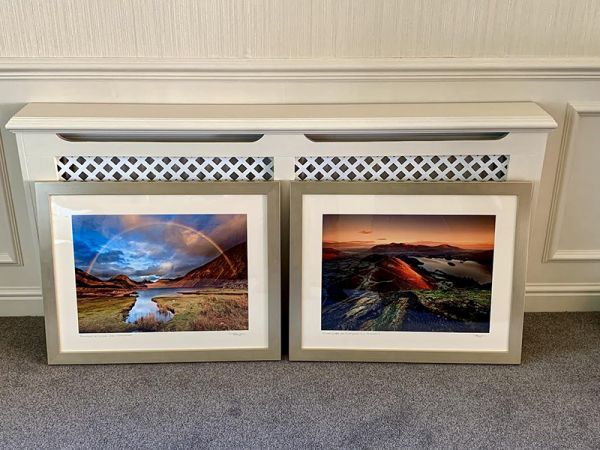 Martin
Two pictures I ordered recently - Rainbow and First Light have just arrived and in plenty of time for Christmas.
Two people will be very happy with their presents this year !!
Have a great Christmas
Jack
Jack C - Surrey 14th December 2021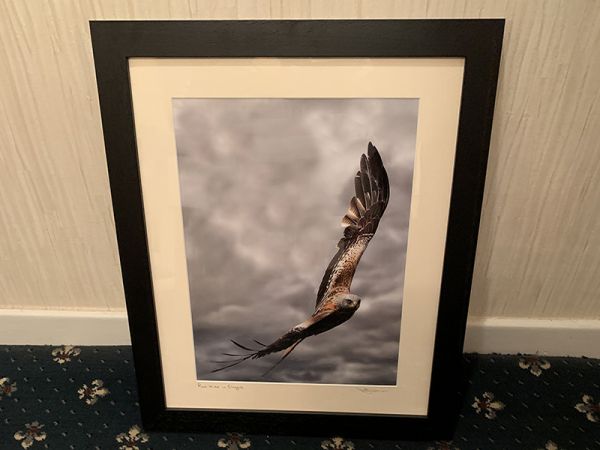 Morning
Just a quick mail to thank you for the Red Kite picture which I've seen many times on social media. Arrived safe and sound and now on the wall - fabulous. Thanks for the quick turn round - much appreciated.
Lucy
Lucy M - Harrogate 30th November 2021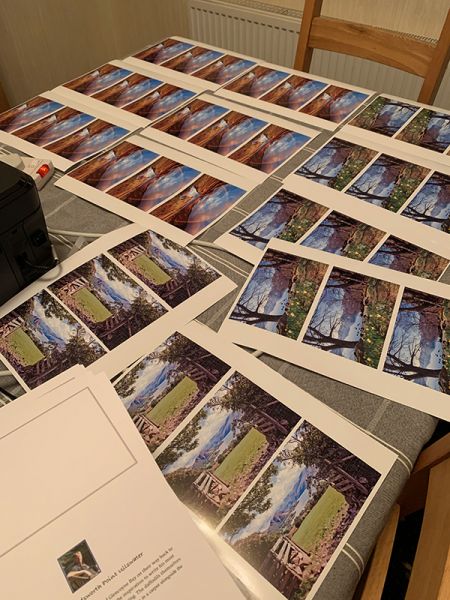 Hi Martin
As i thought my friends and family will love their Christmas cards this year. Great quality, perfect for 1st class posting and lovely pictures.
Will definately be buying some more again throughout 2022.
Have a lovely Christmas in advance.
Best Regards
Katie
Katie P - Yorkshire 29th November 2021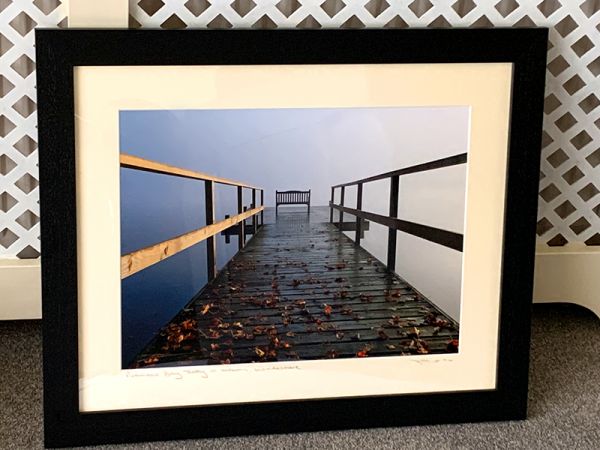 Morning Martin
Just a note to say I have received my Windermere framed print this morning safe and sound.
Love it and thanks for all the replies to my e-mails.
My best wishes
Margaret
Margaret P - Devon 8th November 2021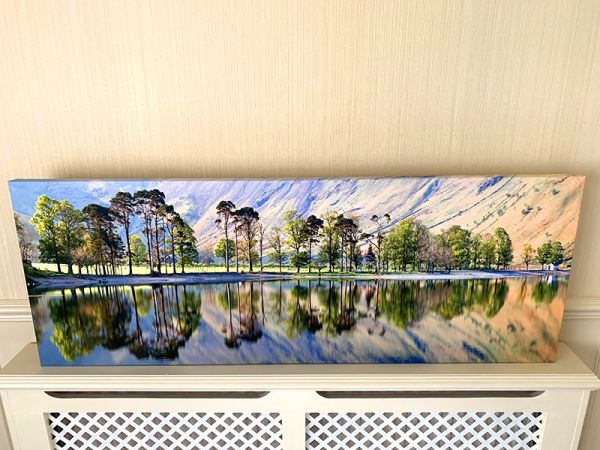 Good day Martin
A quick e-mail to say that I have received my Buttermere Pines Canvas today - love it.
Will be going on my dining room wall so we can all enjoy one of our favourite places in the Lake District.
Regards
John
John L - Chelmsford 25th October 2021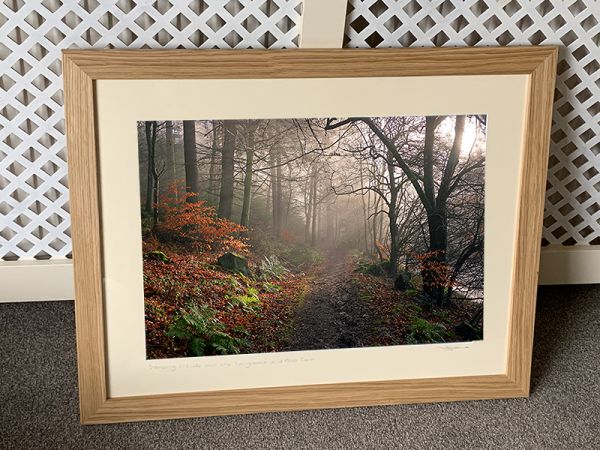 Hi Martin
I wanted to thank you for our framed print. It looks amazing and we are so pleased with it. Also, thank you for the speedy service and personal delivery.
We are hoping to buy another print in the next few months and will certainly be in touch.
Thanks again
Gillian
Gillian J Thornton Cleveleys - 2nd September 2021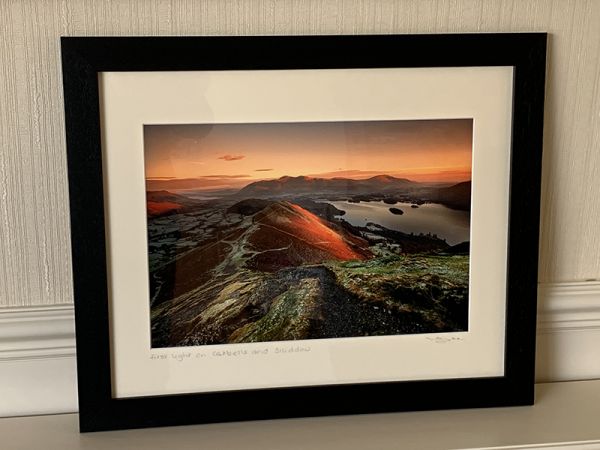 Hello Martin
The framed print of First Light over Catbells and Skiddaw arrived safely this morning and was well packaged.
We really love this image and was so glad to have purchased from your site. There are many photographs of this 'family favourite' mountain and this image in the beautifu black frame really does it justice.
Thanks again and our best wishes
Christian
Christian T Chelmsford - 27th August 2021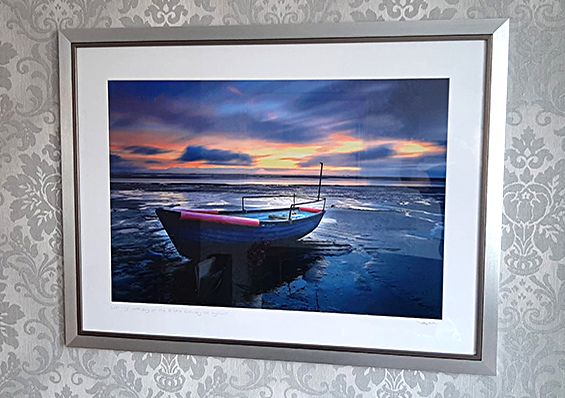 Graeme Purchased 4 pictures, all close to Blackpool all in a brushed silver frame - one of them being 40 x 30 inches.
If you want a different frame sytle other than the oak or black that we do, then like Graeme did just give us a call.
Graeme said
Hi Martin
Thanks for dropping the pictures off in Blackpool - it was much appreciated.
I have put the pictures up on the walls and they look absolutely fantastic.
Thanks very much for all your help.
Best Regards
Graeme
Graeme W - Blackpool 26th August 2021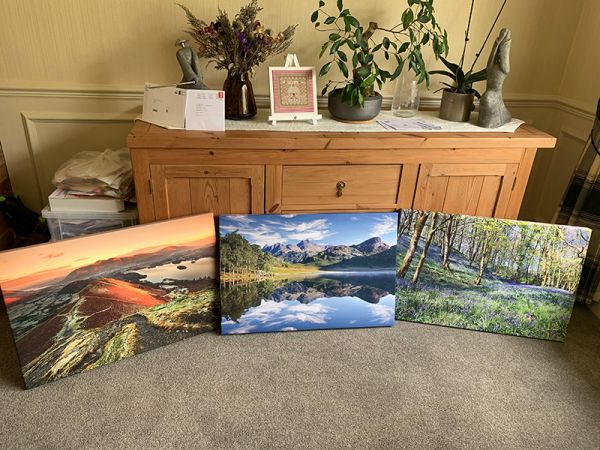 Good Morning Martin
The three canvases arrived this morning all safe and sound - they look really beautiful and glad we made these choices.
We have bought a new house and they will be decorating our walls very shortly.
We have many more blank walls !!
Best wishes
Susan
Susan G - Lancashire 18th June 2021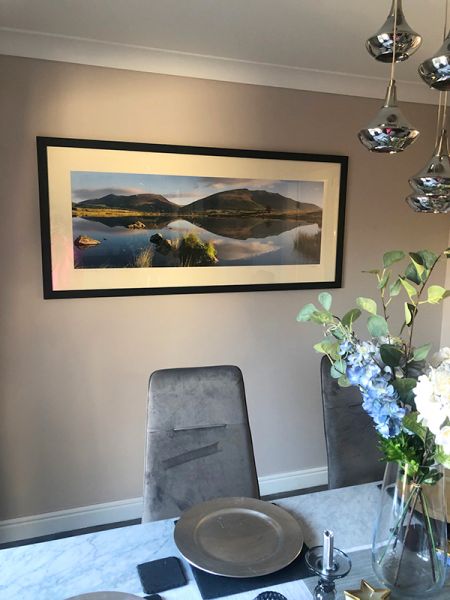 Stacey and Jack purchased a 63 x 29 inch framed image of Reflections of Blencathra and Skiddaw for their beautiful home.
This is what they had to say :-
Hi Martin
Great to meet you today and thank you for this beautiful piece of artwork. We are so happy with it. As you can see I have taken a few photos for you to use as a testimonial on your website.
"A huge thank you to Martin for capturing our love of the Lakes through this wonderful piece of photography. Far too many beautiful images to select from. A consultative and professional approach from start to finish."
Thanks
Stacey and Jack
Stacey and Jack - West Yorkshire 23rd May 2021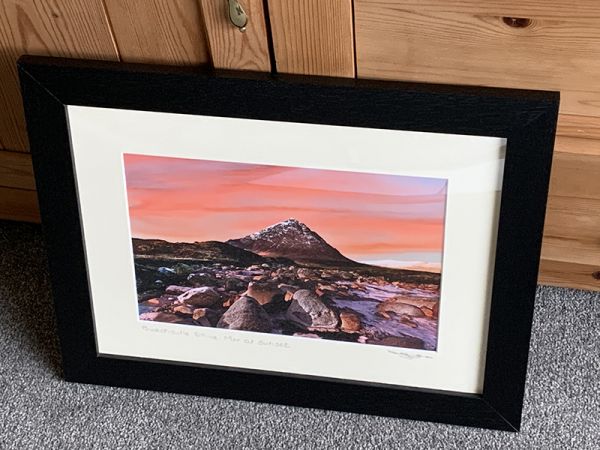 Dear Martin,
The framed photograph has arrived and I am thrilled with it. It is now hanging in my bedroom. I shall order another one to go beneath it.
Many thanks for the cards which are wonderful too. My father and uncle were from Whitehaven and climbed in the Lakes and Scotland. I shall be ordering quite a number of framed photographs over a period of time. Very many thanks again for your wonderful photograph and such prompt service.
Very best wishes,
Susanne
Susanne N - Kent 21st May 2021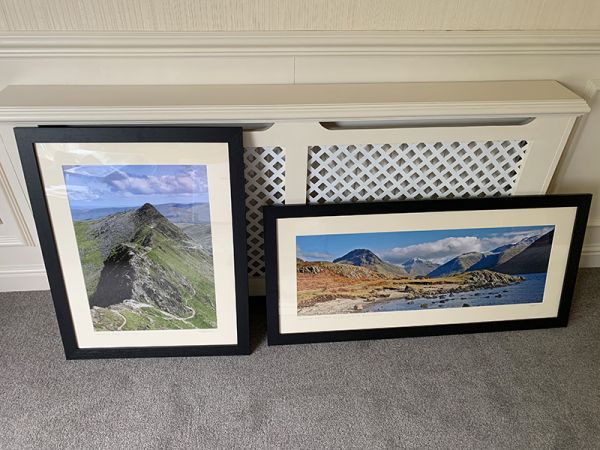 Hi Martin
Got the pictures today and can't wait to get them on the wall.
All the family have climbed these fells and will be great reminders of happy but sometimes exhausting days on the mountains !!
Best Regards
Craig
Craig T - Whitehaven 5th May 2021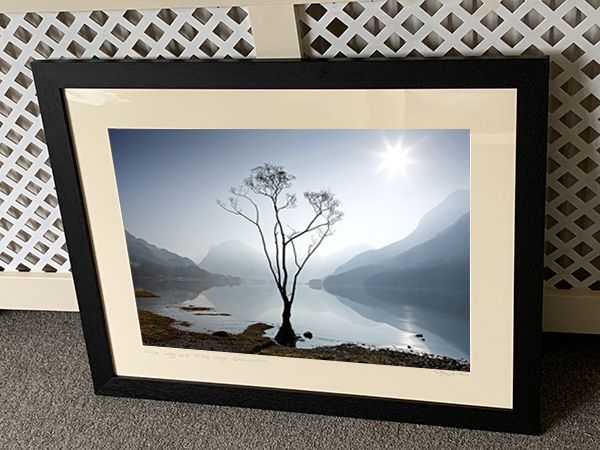 Hi Martin,
Received the print today. Looks absolutely stunning on our chosen wall. Each morning when we open the lounge door, it's the first thing we see. Thank you.
Kind regards
Beryl
Beryl A - North Yorkshire 26th April 2021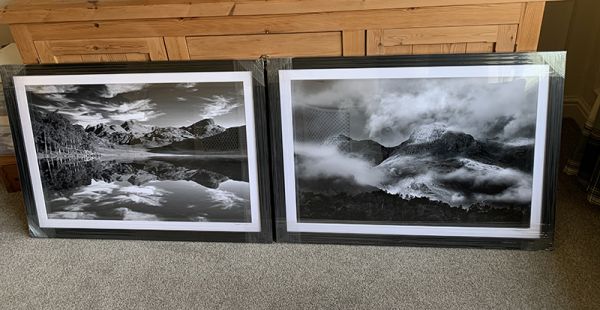 Stephanie wanted two larger Black and White images in Black Frames to fit exactley in an area in her home. Always happy to oblige bigger framed images, Black and White or colour with different coloured and sized mounts. Here's what she has just said.
Hi Martin,
Just to let you know I received the photos today, my partner has just opened them (were a present for him) and they're great we really love them can't wait to get them up.
Thanks again for accommodating my exact needs!
Kind regards,
Stephanie
Stephanie L - Wallasey April 23rd 2021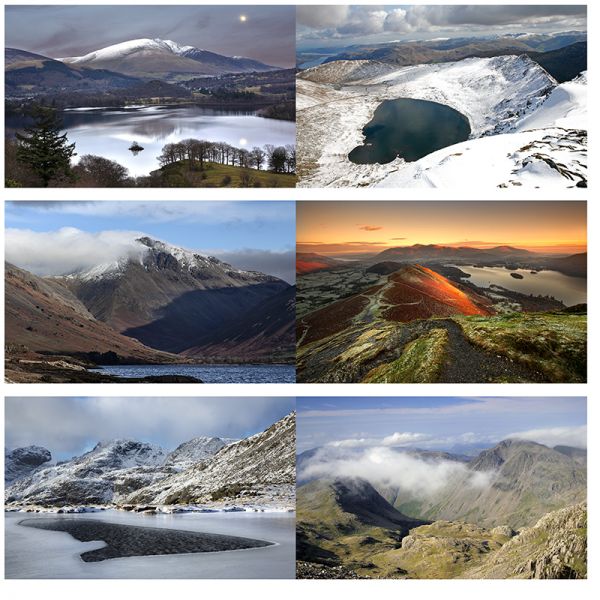 Hello Martin

The order arrived last Friday and the cards are wonderful.
Thank you very much.
Pam
Pam H - Brampton 20th April 2021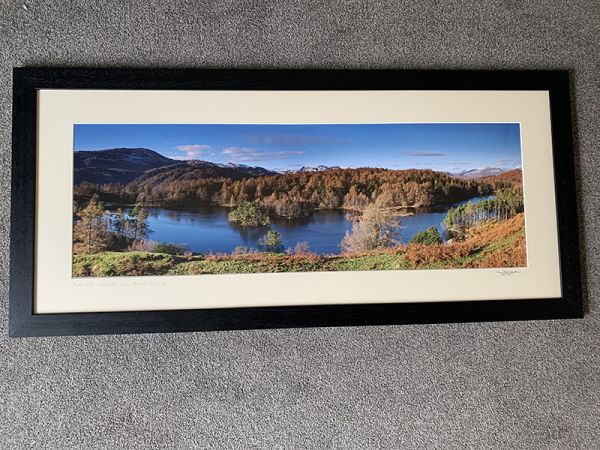 Hi Martin,
Just to let you know we have received our order and it's beautiful! It looks great, thank you!
Best wishes,
Natalie
Natalie O - Manchester 18th April 2021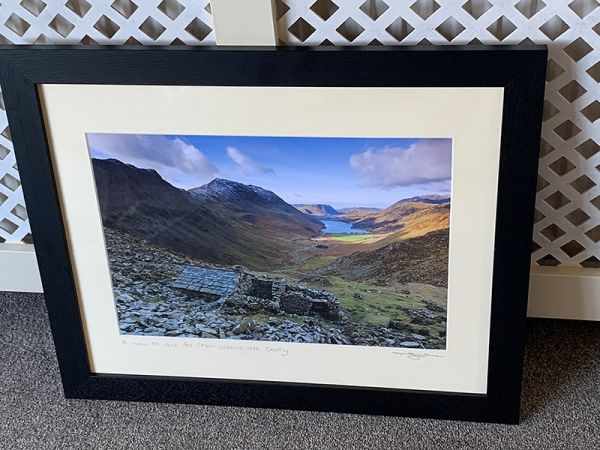 Good Morning!
Many thanks for the speedy turnaround.
The picture has arrived safely, it was very well packed.
The recipient is over the moon with it; it was a popular house warming present!!
Many thanks
Hope you get to enjoy this great weather over the Bank Holiday weekend.
Denise
Denise K - Millom Cumbria 2nd April 2021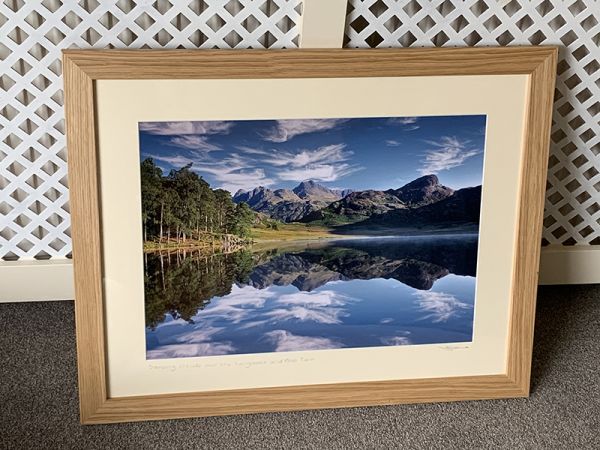 Morning Martin
Thanks for the great service you have given me regarding my recent purchase.
A fabulous image that I will enjoy whilst not be able to get to the fells.
Regards
Tom
Tom W Carlisle - 30th March 2021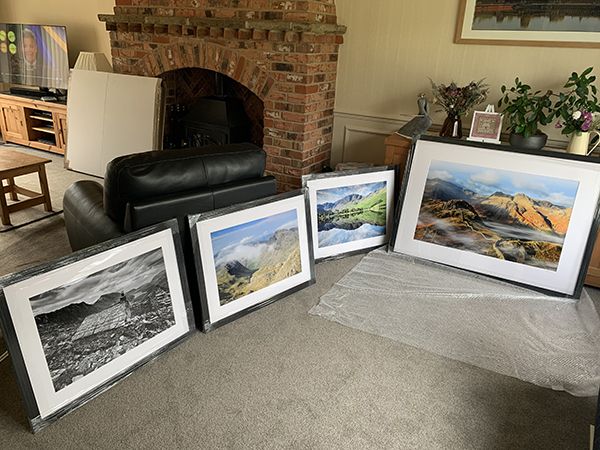 Martin
Arrived safely and they look terrific. Particular favourites are the big one 51 x 37 inches (memories of scrambling up Jack's Rake) and the b/w but they are all great. They will be gracing my study walls for some relief from endless Zoom meetings.
My very best wishes
John
John C Devon - 11th March 2021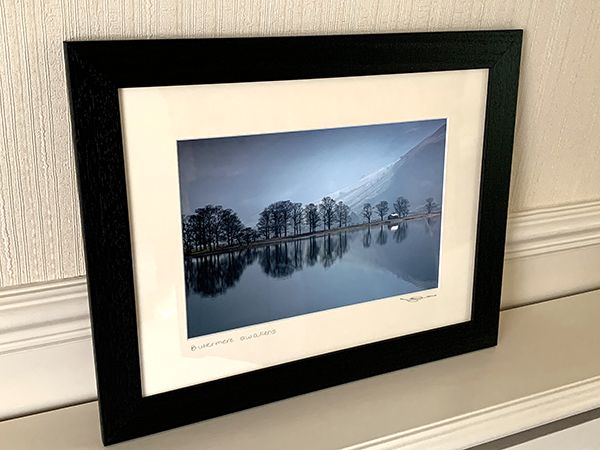 Hi Martin
Thank you so much for the quick delivery of our framed image of Buttermere Awakens. We love Buttermere in the Lake District and have walked close by this little white hut so many times. It now hangs in our dining room so we can enjoy the lakes even in Cheshire.
Best regards
Rachel
Rachel A Cheshire - March 2021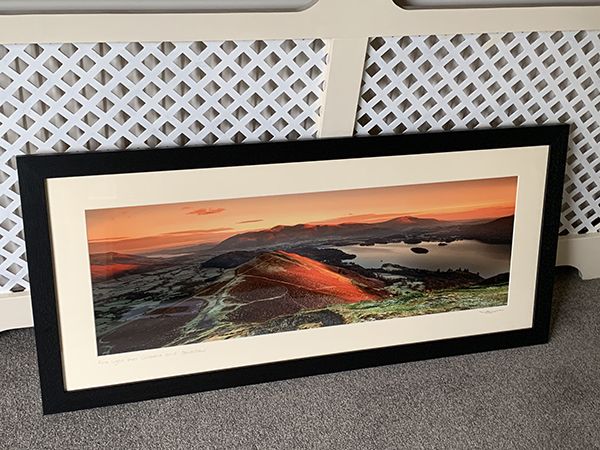 Dear Martin
We received our beautiful framed image of First Light on Catbells and Skiddaw today.
We are absolutely thrilled to bits with it and so glad this was the one we chose. We were undecided on a few of your pictures but this one jumped out straight away.
Thanks for the speedy delivery - it is now on our wall !!
Best Regards
George
George W Birmingham - March 2021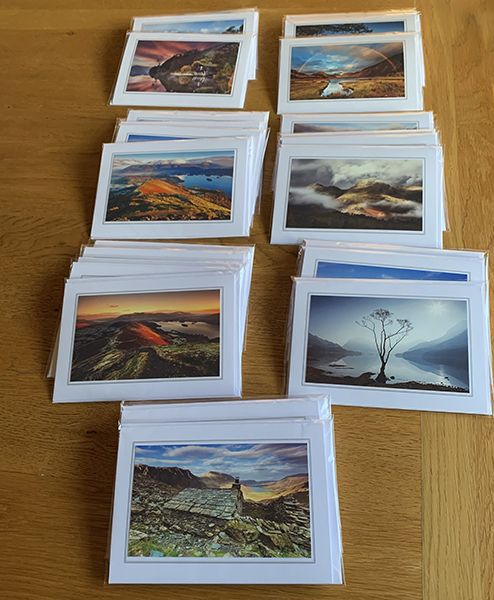 Hi Martin
Got my order of 42 cards today. They are really beautiful and very well made.
My friends and family are all in for a treat when they recieve them for birthdays and special occasions or if I just want to drop them a line.
I will certainly be purchasing again as you have so many beautiful pictures on your site.
Kind regards
Mary
Mary S Penrith - February 2021
Hello Martin
Our canvas arrived this morning! We are so pleased, it looks amazing in our home and will give us great pleasure. Thank you so much.
When we can travel again we plan to visit the Lakes and go to some of our favourite places. In the past we probably visited Ennerdale on a couple of occasions during our many trips, as it is a bit more remote. However we are sure we will head there to see this view.
Best wishes
Merryl and Roy
Merryl H Warwickshire 27th January 2021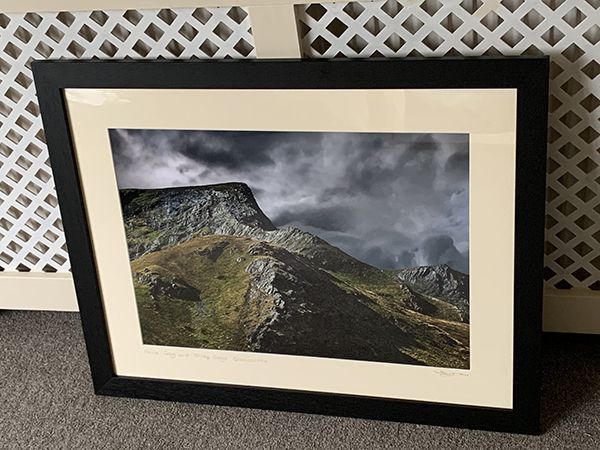 John and Sara G purchased two 38 x 16 inch panoramas, one 26 x 20 Black framed landscape image and 12 Lake District Greeting Cards
Hi Martin,
Nice to meet you yesterday. We are delighted with the pictures and frames made easy to hang with strings already in place. They are now sited and affixed to the wall.
I think Sara agrees that Foule Crag / Sharp Edge is a really strong image, but still loves the oak framed Wasdale and Buttermere large panoramas.
The cards are going to people we know would appreciate them on their birthdays.
We will not hesitate to recommend you to anyone who asks and people who don't!
Regards
John
John and Sara G - Preston 21st January 2021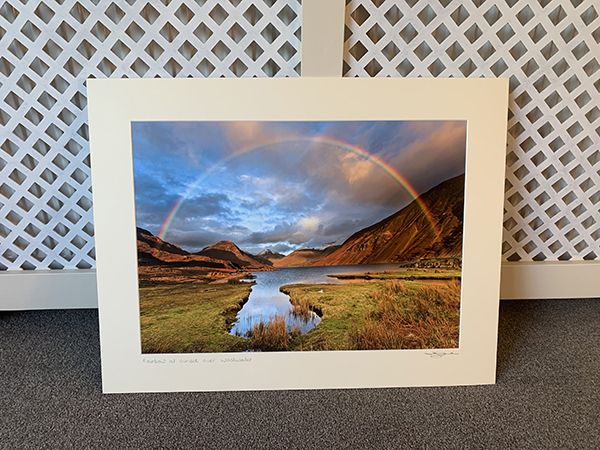 Martin
I'm writing to thank you for the Wastwater Rainbow print I ordered which came today.
This must have been a special moment when you captured this beautiful image. I go walking in the Lake District especially Wasdale whenever I can and I look forward to geting this framed and hanging it on my dining room wall which will be a happy reminder of the many lovely walks I have done and will do again in this area.
Thank you
Bridget
Bridget H - Oxford 15th January 2021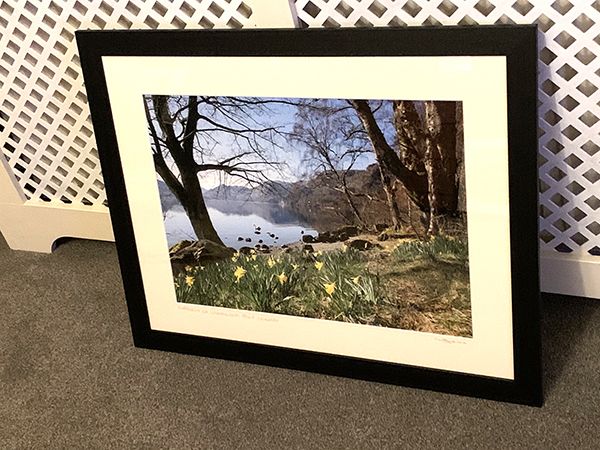 Hello Martin
I cannot thank you enough for getting one of my Christmas presents to my wife on time for Christmas. This was a last minute purchase for her as she not only likes daffodils but also loves the Ullswater area.
Thanks again for getting this to me on time - it is very much appreciated.
Have a lovely Christmas and all the best for 2021.
Ian
Ian W - Carlisle 23rd December 2020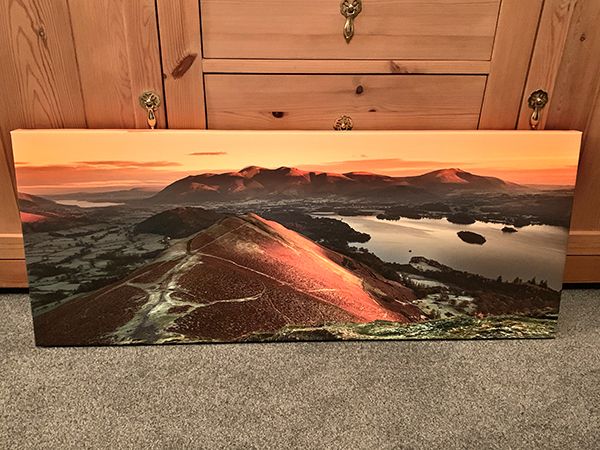 Hi Martin
The print arrived safe and sound today and it is as fabulous as it looked I am delighted with it thank you so much.
Warm regards

Helen Morgan
Helen M - Ormskirk 8th December 2020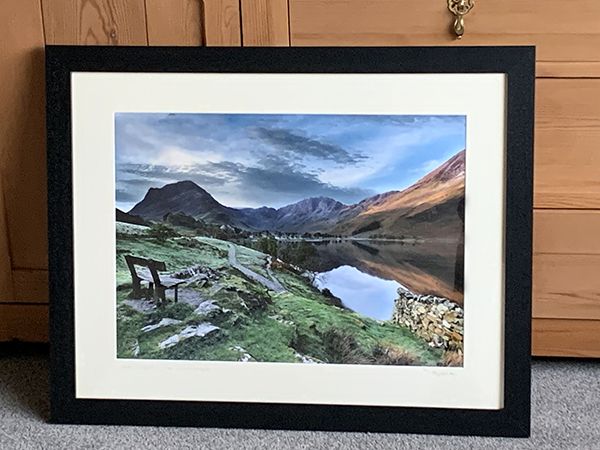 Hi Martin
Thanks for your quick delivery of my framed image of Haystacks and Buttermere and thanks for replying to my e-mails regarding sizes.
I'm glad I found your beautiful website which was so easy to use and purchase from. I will certainly be buying again in the New Year.
Thanks again and have a great Christmas.
Colin Williams
Colin W - Somerset 7th December 2020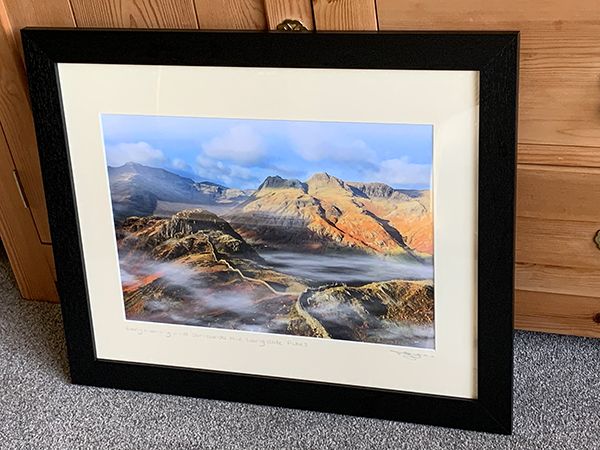 Good morning Martin
Just to say the framed photograph of the mist in the Langdales has arrived this morning. Its a beautiful photograph and I'm really pleased with it.
Thanks for the speedy dispatch especially at this busy period.
Best Regards
Tina
Tina L - Nantwich 4th December 2020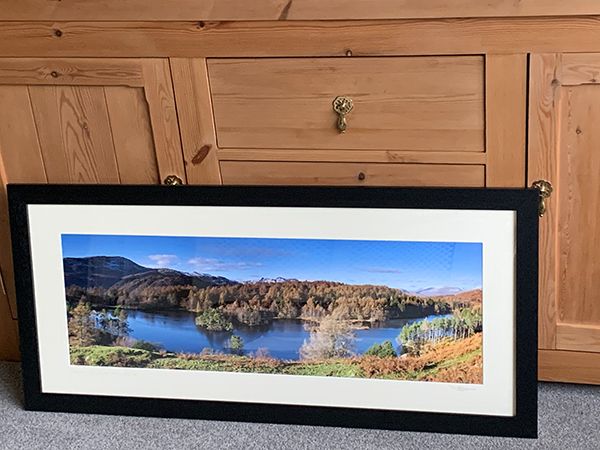 Martin
Panoramic print arrived safe and sound and we are delighted with it.
Tarn Hows has been a favourite spot for us over the many years we have been coming to the Lakes and this will be a nice reminder of the happy times we have spent there.
Thanks again
John Graham
John G - Southampton 1st December 2020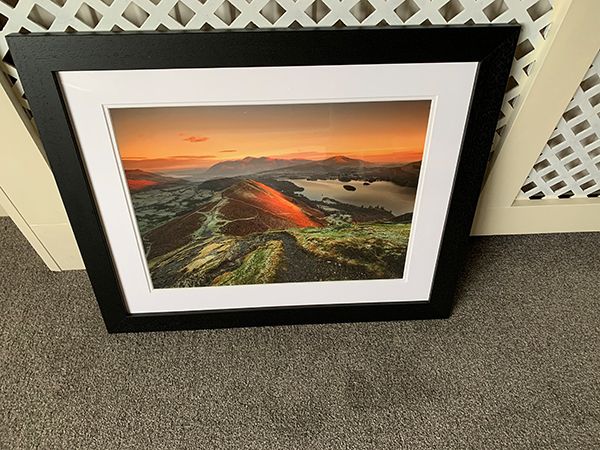 Afternoon Martin
Hope you are well.
Must let you know how pleased we are with the First Light over Catbells and Skiddaw image we purchased recently. The colour and clarity of the picture are fabulous and the black frame really compliments the image.
Super pleased and thanks again.
Sarah Thomas
Sarah T - Sunderland 30th November 2020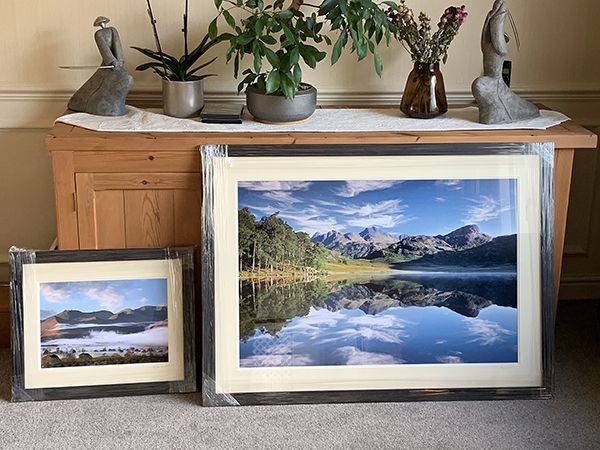 Hi Martin,
Thank you for your excellent and personal service in delivering our framed prints. We are delighted with the quality of both 'Dancing clouds over the Langdales' and 'Low cloud in the Bassenthwaite Valley' prints and pleased we took your advice to choose the black frame to showcase the prints. The bespoke large size print of dancing clouds 45 inches x 33 inches has perfect clarity.
We will recommend to our family and friends to visit your website too to enjoy your extensive choice of prints.
Best wishes Jane and Harold Collin
Jane and Harold C - Chester 14th November 2020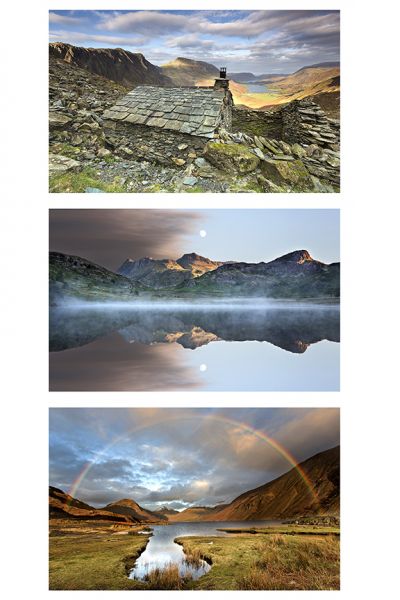 Dear Martin,
Cards arrived in perfect condition. Thank you. Stiffening card and wee note on the envelope guaranteed that. That plus the quality of the cards exceeds your website. You are a craftsman, sir. Two of the cards are for special occasions . The bothy just for me. Memories of a wonderful day on Haystacks. So many of your photographs are places mywife and I have visited - the Lakes, Northumberland, Scotland, Skye, the outer hebrides, Arizona and Utah.
You have a customer for life.
Thank you again.
Very kind regards John
John T - Somerset 8th November 2020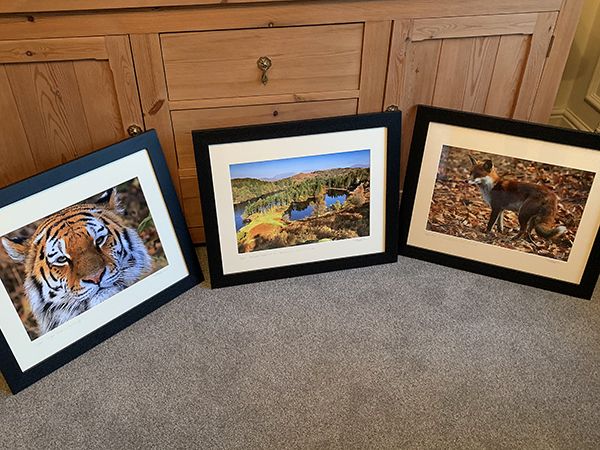 Hello Martin,
Just to say that everything has arrived safely and intact today and the pictures are brilliant! Even better than I thought they would be.
Thank you very much for the quick turnaround. I look forward to enjoying them.
With best wishes, Beverley
Beverley U - Great Missenden 7th November 2020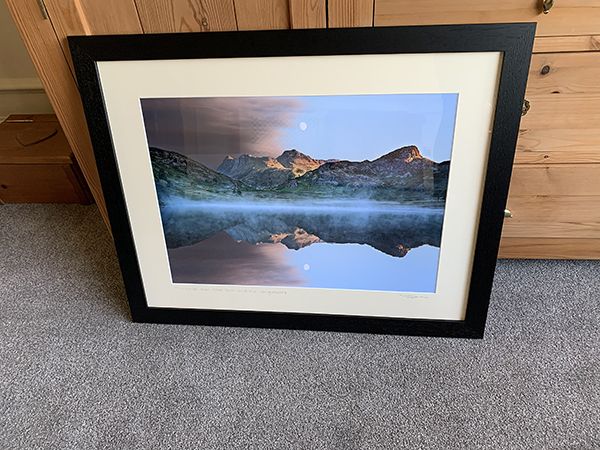 Martin
Our framed picture has just arrived safe and sound. My husband and I both love it and it will be going up on the wall very shortly.
Thank you for the quick turn round of e-mails before our purchase. It was very much appreciated.
With regards
Margaret
Margaret R - Cheshire 30th October 2020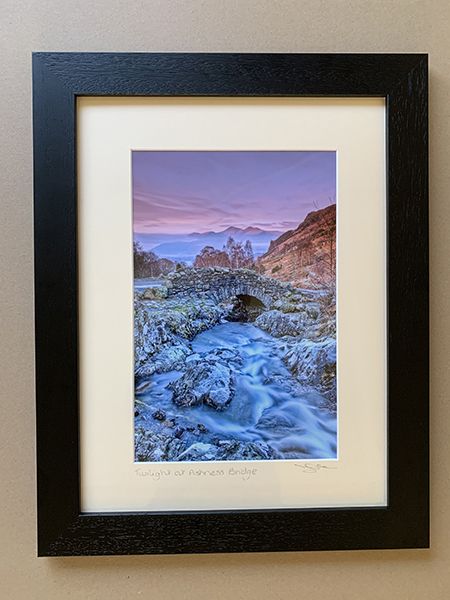 Hello Martin
Thanks for the prompt dispatch of my framed image of Ashness Bridge which arrived safely.
Glad to see someone knows how to package parcels which is great to see.
Thanks again and have a great week.
Wendy
Wendy P - Southampton - 15th October 2020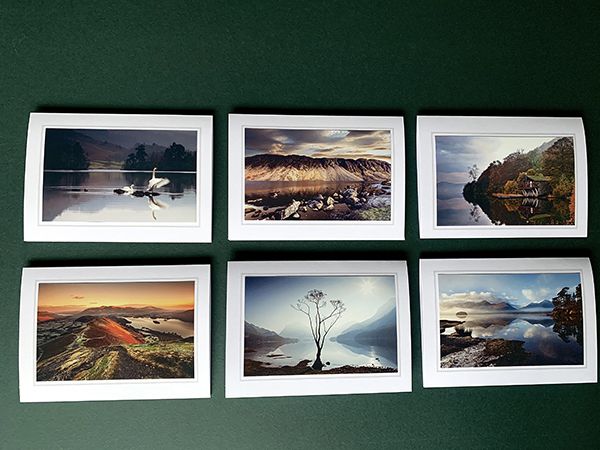 Hi Martin
Thank you for such a speedy service - the cards arrived this morning!
Your photographs are absolutely stunning and make beautiful cards.
Thank you very much
Stay safe
With kind regards
Lynda
Lynda C - Blackburn 9th September 2020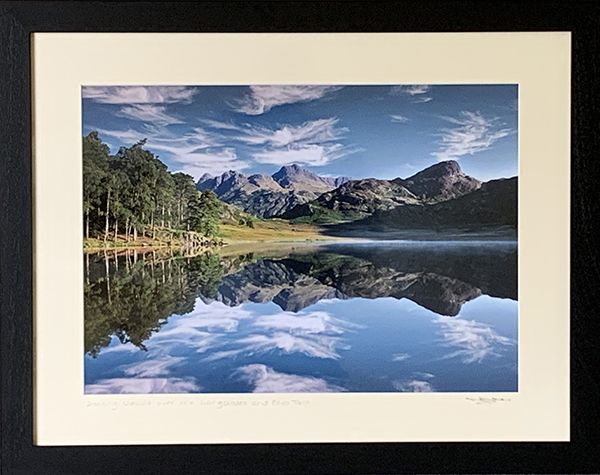 Good Morning Martin
Just received my order of your Dancing Clouds image of Blea Tarn which I'm sure she is goig to love,
This is a retirement present for one of our colleagues.
We all love it and I'm going to go on your website this week and purchase for myself.
Thanks again
James
James G - Huddersfield 15th August 2020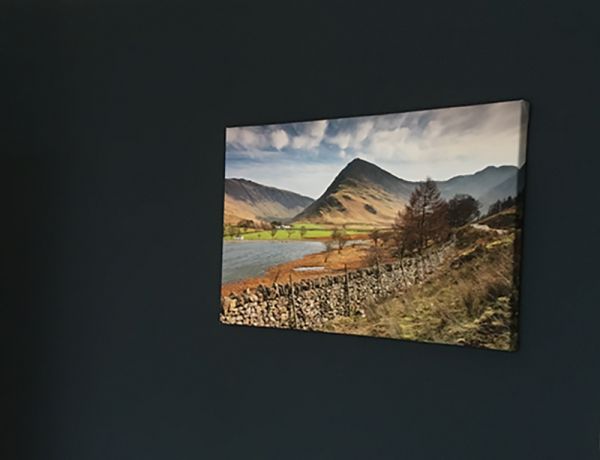 Hi Martin;
Thanks so much for the picture. My husband loves it and it looks great up on the wall.
With very best wishes
Jess
Jessica B - Beckenham 27th July 2020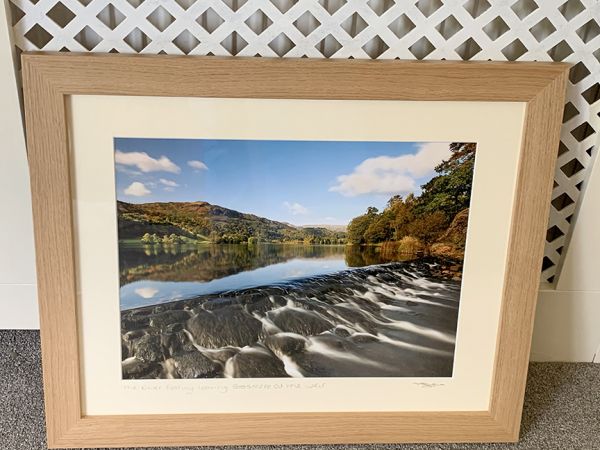 Martin
Thanks for sending me my order so quickly which arrived safely today.
The picture is a birthday present for my wife who loves Grasmere nearly as much as I do !!
Thanks again
Ian
Ian G - Newcastle 23rd July 2020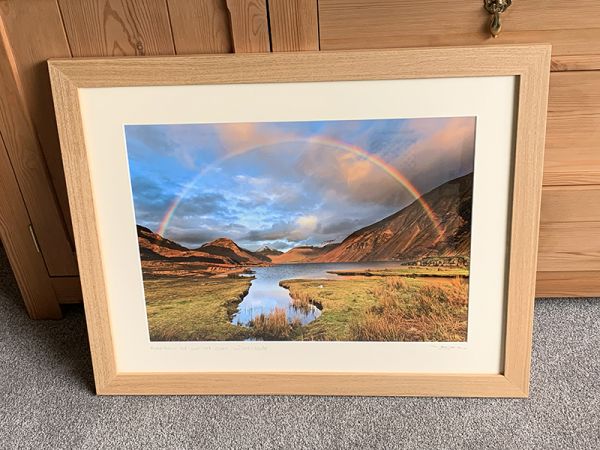 Morning Martin
The framed image of the Wastwater Rainbow arrived today - love it.
Really well packaged and arrived on time so thank you.
Much appreciated
Richard
Richard S - Dorchester 18th July 2020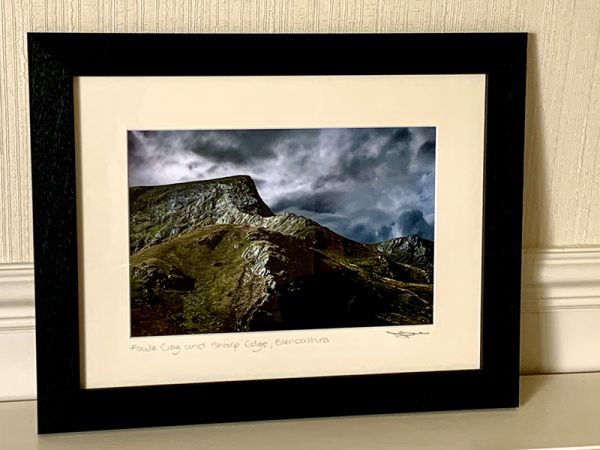 Hi
Thanks for dispatching my Foule Crag image so promptly. I have been watching your website for some time now and when I saw your recent image of Foule Crag I just had to buy it.
The dramatic image coupled with the dark frame makes this a stunning piece of work which looks fabulous on my wall - thank you.
Best wishes
Jack
Jack T Cumbria - 23rd June 2020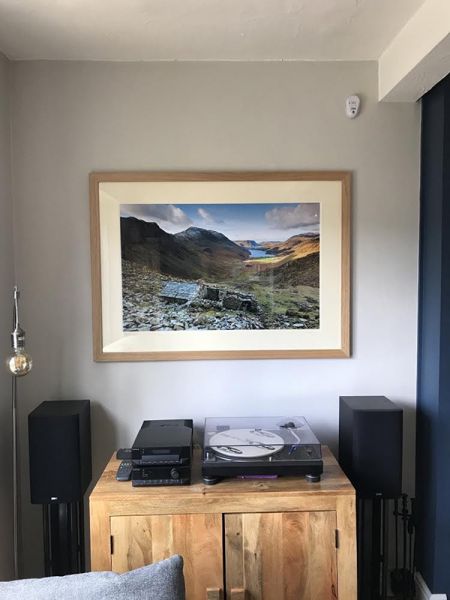 Completed a very large commission for Simon of Warnscale Bothy Buttermere which is one of Simon's and my favourite locations. This is what Simon said on Twitter :-
-------
"This is our stunning new picture from Warnscale Bothy - Buttermere taken by the amazing photographer Martin Lawrence".
Thank you Martin
------
We are able to do any size commissions, this one for simon was 48 x 35 inches. Just contact me to discuss your requirements.
Simon S, West Midlands - 16th June 2020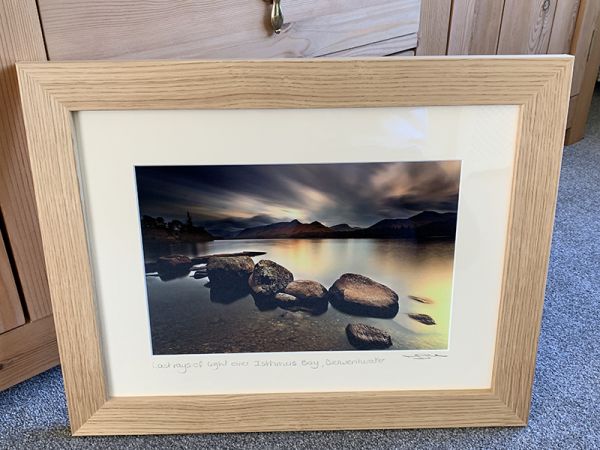 Good Morning
I must write to say how pleased we are with the lovely picture of Isthmus Bay we ordered from you. We have seen many images of this location but have to say this was our favourite.
We love the oak frame and it really does go well in our dining room. Thanks again for your prompt and friendly service.
Best Regards
Susan
Susan W - Cambridge 28th May 2020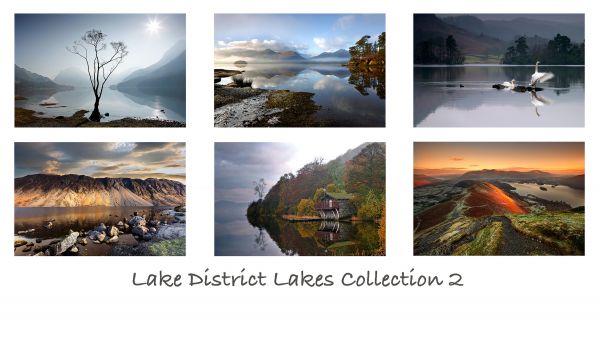 Hello Martin
Just to let you know that I received the cards the next day and they're really lovely. I had problems deciding which one to send!
Thank you!
Best wishes
Stay safe
Alison
Alison R - Walsall 24th May 2020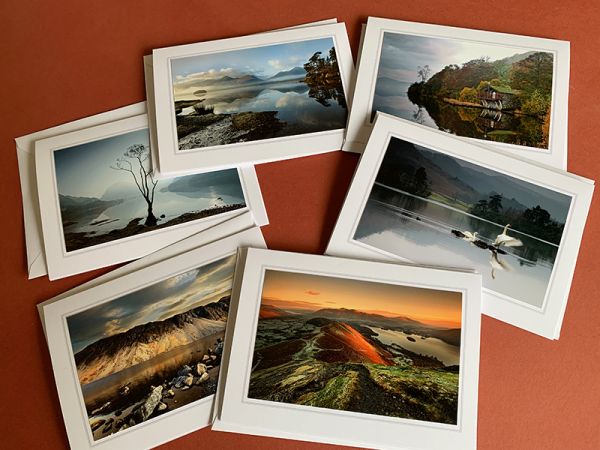 Hello Martin
Received my beautiful cards today Collection Pack 2, they are lovely.
Thank you for your quick response to my order and keeping me informed about dispatch.
These things are always good to know especially when ordering on-line.
Thank you again and I will certainly be ordering again soon.
Regards
Joan
Joan H - Wolverhampton 20th May 2020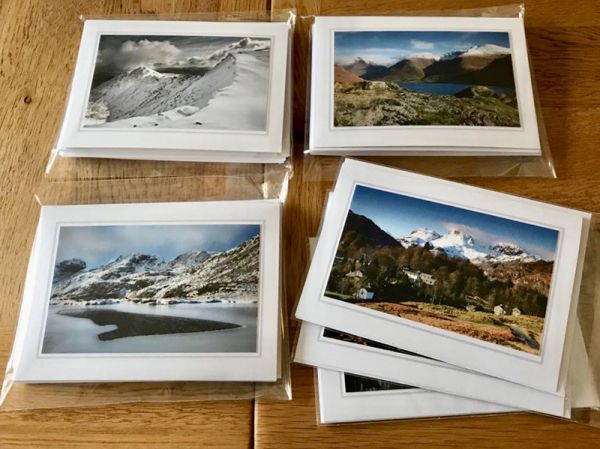 Good morning Martin
Received my cards today and I am delighted with them. It seems so long since we've seen the Lake District and they are not only going to be happy reminders for us but also as 'Thanks You' cards for the many people who have helped us during this crisis.
Thanks again Martin
Samantha
Samantha B from Nottinghamshire 11th May 2020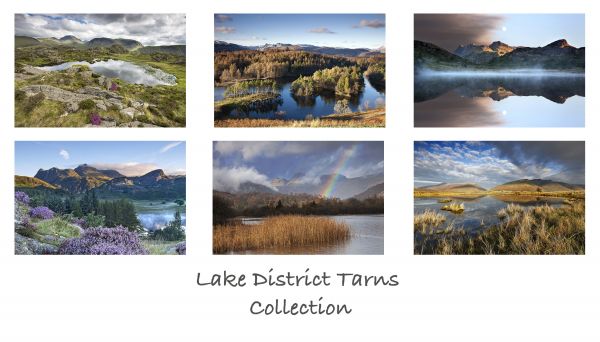 Hi Martin
Many thanks for the lovely cards which arrived safely the other day – your efficient service is much appreciated.
When all these strange and difficult times are over I will be in touch about arranging a photography day with you and probably asking advice on cameras as I have been wanting to start doing more photography for a long time but not sure what to start looking for when buying a camera.
Many thanks again
Christine
Christine F - Cleveland - 8th May 2020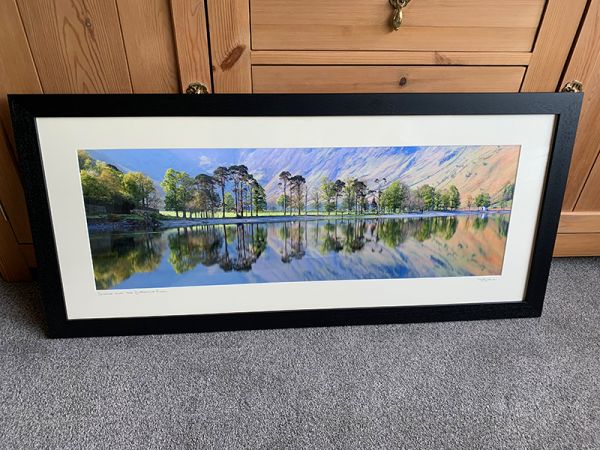 Hello Martin
My framed image of The Buttermere Pines has arrived safely today. We are delighted with it as we've seen The Pines so many times on our trips to Buttermere so thought we would buy your lovely image so we can see them everyday.
Thanks again
Maureen
Maureen G from Edinburgh 2nd May 2020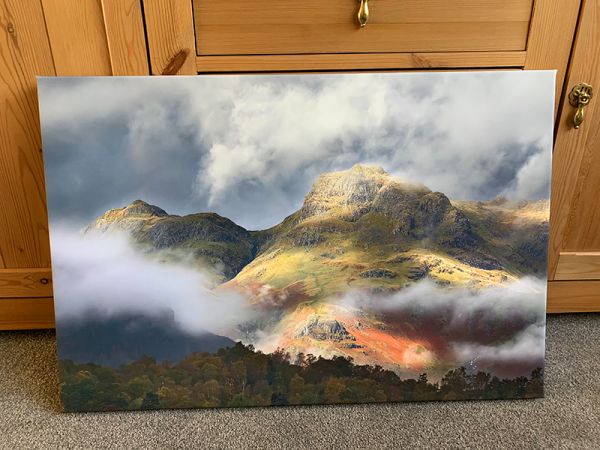 Hi Martin
Just to say that the Canvas arrived safely today and I love it.
I've climbed Harrison Stickle a few times on my trips up north to the Lake District and this will be a great reminder.
It's now hanging on my living room wall and has already been admired by some of my relatives!!
Best Regards and thanks for getting this out so quickly for me.
Joe
Joe T from London 1st May 2020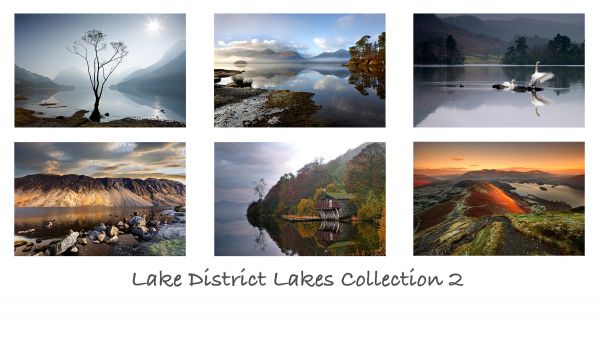 Dear Martin,
Thanks for the cards which I received today. They are lovely and I like the narrative on the back.
I have been coming up to Keswick, in March nearly every year over a thirty year period. It was very disappointing not to be able to travel this year because of the coronavirus but there will be other years I'm sure.
Kind Regards
Jane
Jane S from Findon 1st May 2020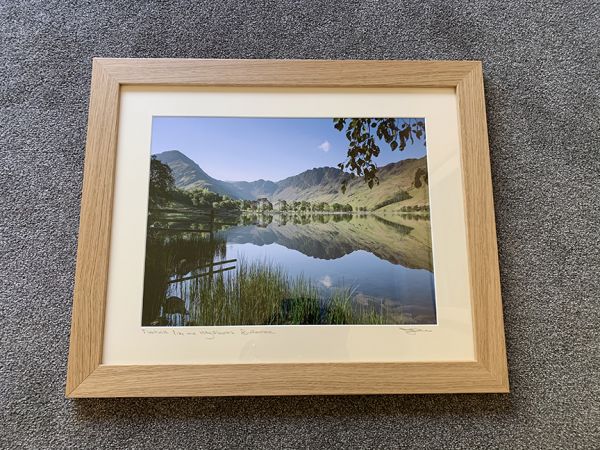 Morning Martin
Please would you add this testimonial to your website:-
I ordered a framed print from Martin as a gift for the birthday of John, a family friend. Within two or three days he contacted me to say that it was ready, and as it was being delivered straight to John, Martin sent me photos so that I could see my purchase. The print was stunning, in a beautiful frame, and I know it will bring great joy to John.
Martin's customer service is second to none. Your order is ready in no time, and should you need assistance or advice regarding your purchase he is a friendly voice at the end of the phone, or a speedy reply to an email. No-one could ask for anything more.
Next time I need to buy a present for one of those people we all have - someone who has "everything" - I now know where to get a beautiful gift for them.
A big thank you, Martin.
Best wishes and kindest regards
Ann
Ann H Cleveleys 23rd April 2020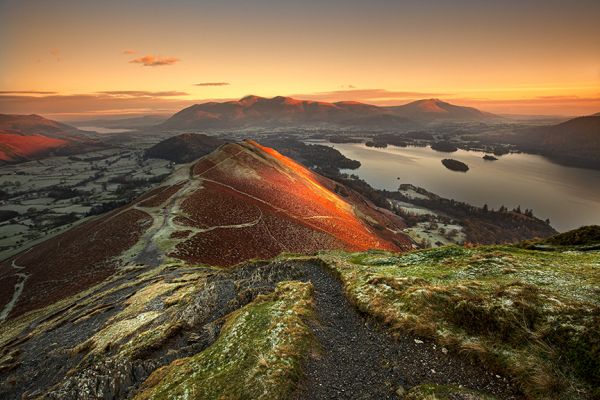 Hi Martin
Thanks for all the communications. In fact I have decided to buy one of your framed prints as a holding gift for him (I am hoping when we are out of lock down to do a framed picture of several of the photos I took on that walk). The one of Cat Bells and Skiddaw in the sunrise. Could you get it to me before the 25th? Happy to pay extra for speedy delivery.
PS The cards are great. Many thanks Martin
Have a good and safe week too.
Best wishes
Andrew
-----------------
Yes will be able to get it to you.
I always send out by Parcel Force 48 hr Express delivery so no need to pay extra for delivery.
Will only be a couple of days then I will dispatch to you.
I think the one you are talking about is First Light over Catbells and Skiddaw - it really is a beautiful image.
Martin
-----------------
And just to add, I was partly influenced to make the decision to buy the print as well by the fact you bothered to engage with me in such a human way.
Best wishes
Andrew
Andrew Napier Farnham 13 April 2020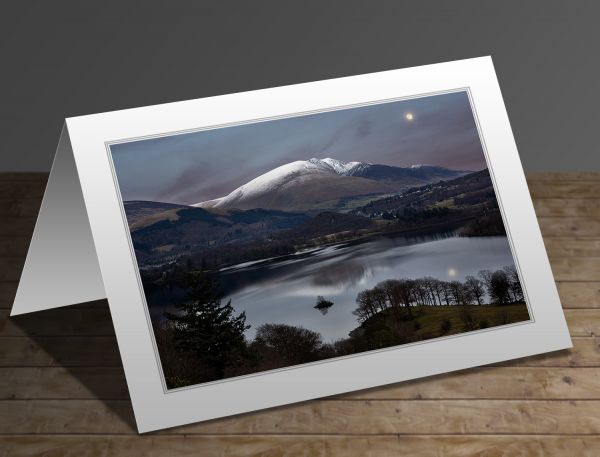 Hi Martin,
Just to say thanks very much for getting the ordered card to me in such an expeditious manner.
Too often, in the present crisis, I've found that websites promise much but literally cannot deliver.
You are a welcome exception with the added bonus that the photo card is as good as I had hoped.
I do a lot of mountain walking in Scotland and have come across the work of Colin Prior and I reckon your photography compares very favourably with his pictures.
I will certainly look to you again when I want a quality card for a special person, even when there's no crisis.
Thanks once again.
David
David Skinns Kendal Cumbria 19th April 2020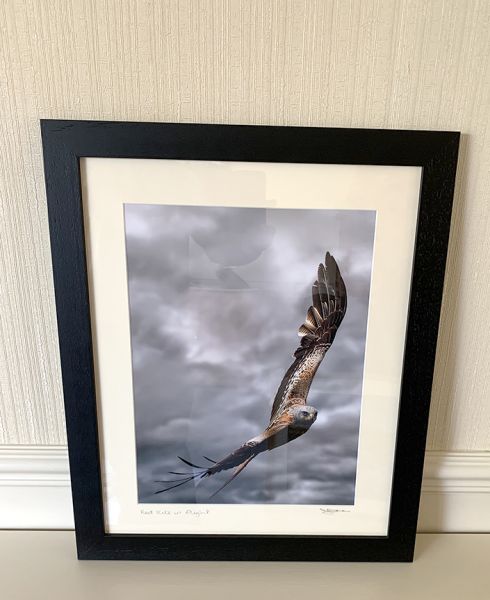 Hi Martin
Just to say thank you so much for the quick delivery of your Red Kite in Flight image. The detail on the bird is fantastic and your choice of the black frame was a good one as it really does compliment the image. I will certainly be purchasing again from you in the very near future as I've seen several more images I would like hanging on my wall.
Keep safe in these strange times and thanks again for your total professionalism.
Best Regards
Greg
Greg M Birmingham 6th April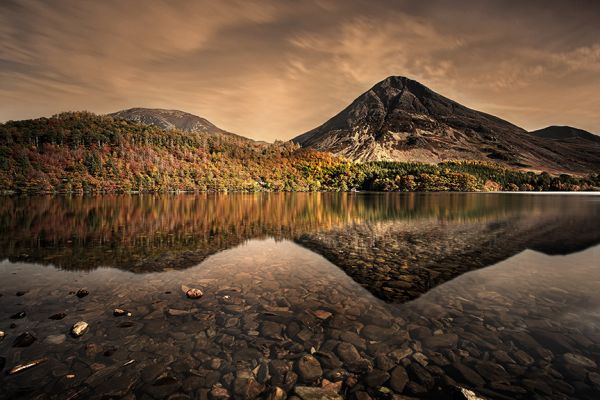 Thank you for letting me know you have dispatched my order, that is very quick indeed! and thank you for your prompt attention. I am sure my boss will like it - well I hope he does! He has said Crummock Water is his favourite place in The Lakes.
Regards
Anne
Hi Martin,
The photograph arrived on Tuesday and is absolutely lovely.
Thank you
Anne
Anne H Manchester 19 March 2020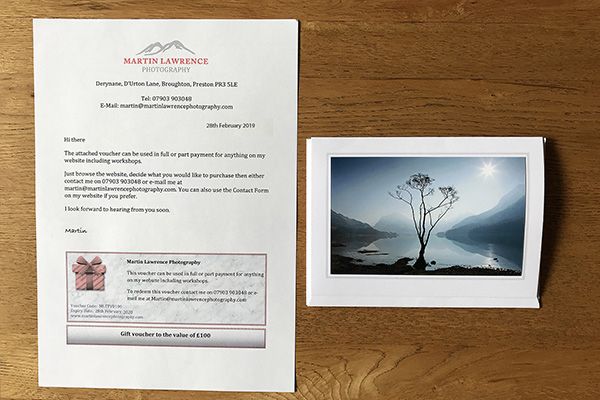 Thanks Martin the voucher arrived today. The picture on the card is absolutely stunning.
Louise
Louise Bailey - Grange over Sands Jan 2020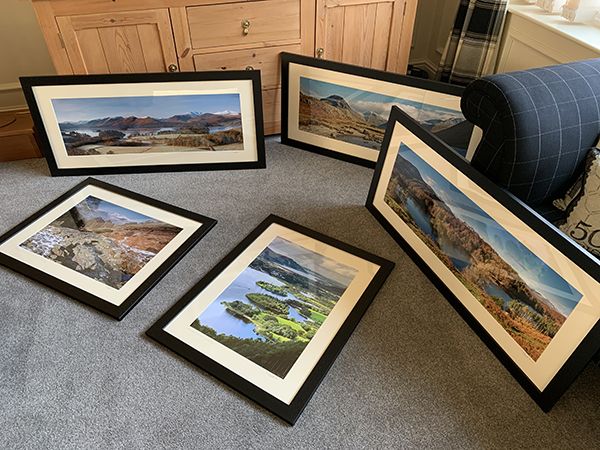 Hi Martin
They look amazing, thanks! They are going to look perfect in my living room.
Thanks again
Amy
Amy Rossington - Lincoln - February 2020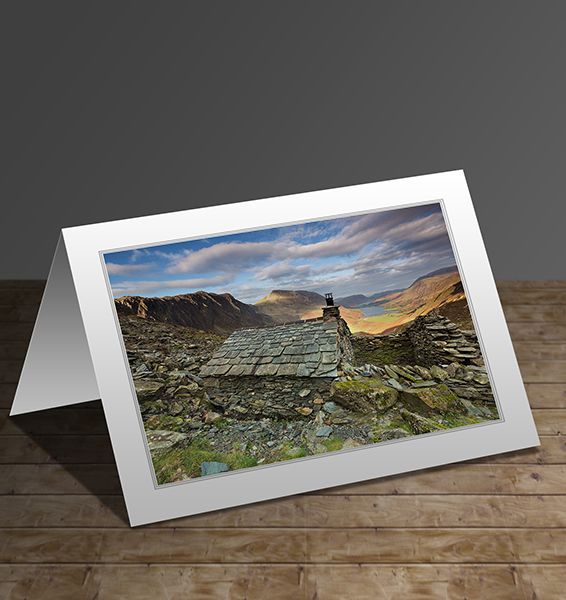 Martin,

I have received my card, thank you! It is such a beautiful picture and a great quality card. The perfect way to reveal the surprise of my partners birthday trip on Sunday!

Thank you again,
Zoe
Zoe - Newcastle upon Tyne February 2020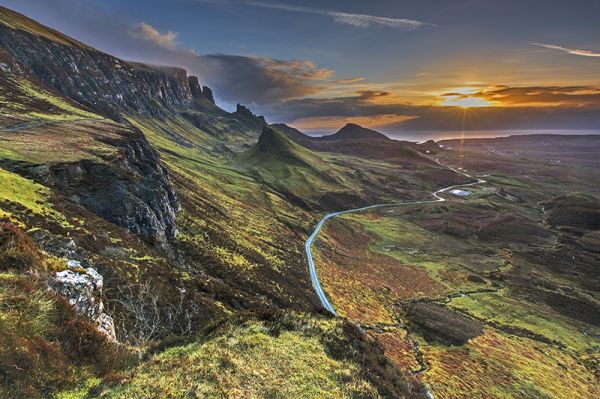 Hi Martin,
Thank you very much for your email. We collected the parcels today from our local post office and are delighted with the photographs; the colours are beautiful and the images bring back special memories for us (and encourage plans to return).

Best wishes,
Alison
Alison Penry Southend on Sea 18th January 2020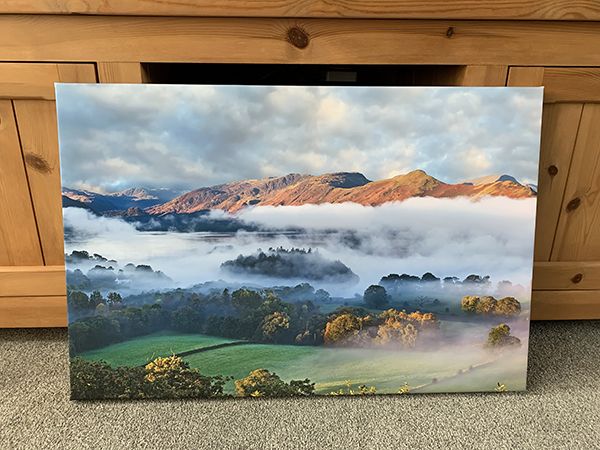 Hello Martin
Just received my canvas print of Catbells and Derwentwater - thank you for your quick response to my enquiry, my beautiful canvas and your professionalism.
I will certainly be purchasing again to add to my collection.
Best Regards
Tracey
Tracey Brown - Derbyshire - January 2020
Just wanted to say thanks for the quick turn round. I always leave Christmas presents too late but you manged to complete this Oak framed image of Derwentwater and post it out to me ready for Christmas at really short notice.
Thanks again
Keith
Keith Cardew - Nottingham - December 2019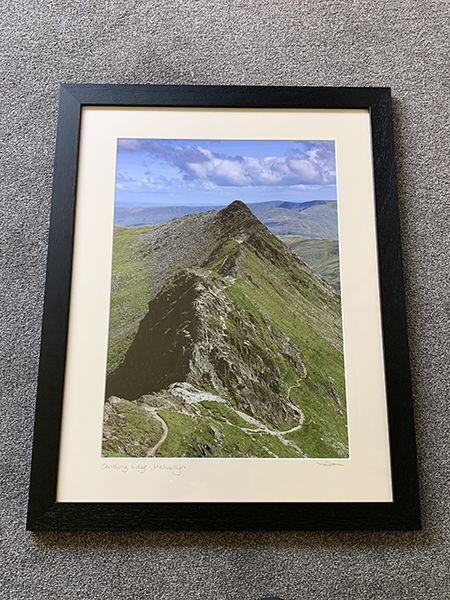 Martin
This was a present to myself !! I've always wanted to climb Helvellyn by the Striding Edge route so when I did it with some friends recently then I had to have a momento of my achievement. Looked through your amazing Lake District gallery and just had to have this beautiful image. It's beautifully framed and this black frame really goes well in my dining room.
Thanks again.
John
John Forsyth - Carlisle - November 2019

Just had my photo of Catbells from Castlehead delivered, absolutely fabulous, first class product love it. Thanks Martin.
Tony Horner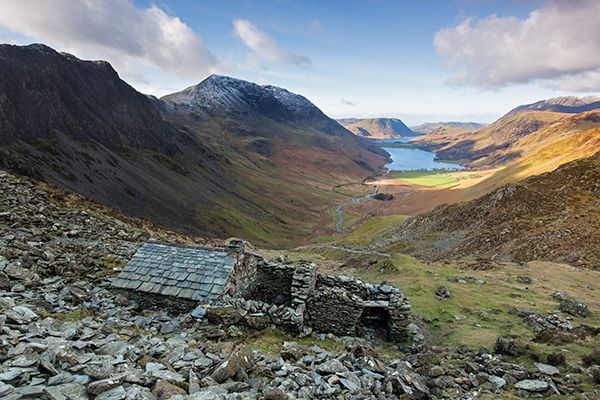 Thank you very much for your prompt sending of the cards I ordered. My son and grandsons recently stayed at Warnscale bothy and I joined them for breakfast. It is indeed a fantastic view down the valley and I wanted a photo of it to remind them of the experience. The nine year old wanted to know where the light switch was!
Janet Smith, Cockermouth, Cumbria - 19th July 2018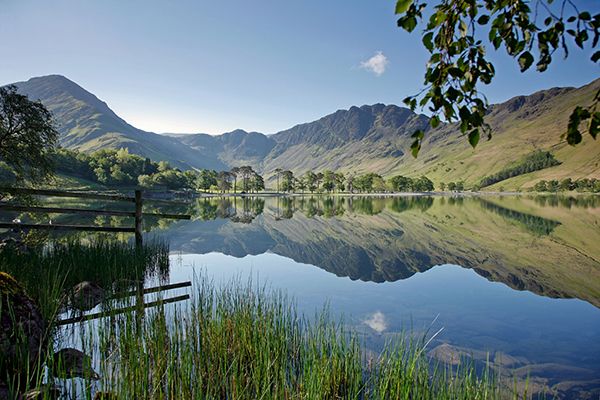 I received the print! It's gorgeous!

Thank you and I wish you many more photos and trips!

Best, Viviane
Viviane Jordon, Paris, France - 26th June 2018

Received with thanks. We really appreciate the incredibly quick turnaround. The picture looks fabulous.

Best wishes,

Becky Waller
Becky Waller, Enfield, Middlesex - 6th June 2018
Hi Martin - this is just to say how much I've enjoyed finding your website, love your images and really appreciate you sharing your locations in such detail.

We've been visiting the Lakes for over 40 years and still finding places we've not seen before. I went back to photography (and went digital) about 10 years ago and while I've had some successes I'm not really a landscape photographer but enjoy the challenge of finding and capturing those killer moments! Like you we love the Hebrides and Grand Teton and Yellowstone but the Lakes do have a special hold and your website is a real inspiration!

Best wishes
Lorna Brown (ARPS)

Lorna Brown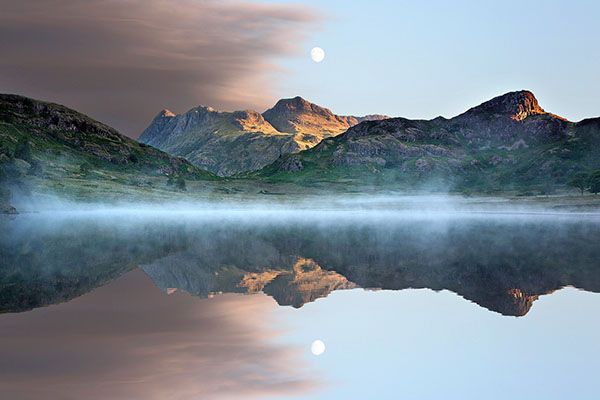 … arrived safe and sound Martin and it's beautiful – definitely worth all your perseverance, patience and skill!
Many thanks
Kind regards

Elaine
Elaine Jones, Warrington - 14th February 2018

Great! Thanks for your prompt reply and help - much appreciated.
The photo is beautiful, and will look great. I grew up in the UK, often spending time in the Lakes - but live out here now, so it'll be a lovely reminder of the Lakes.
Pete
Pete Newton, Boulder, Colorado

Hi Martin

The image arrived safely, thanks for the prompt service.
It was difficult to choose one image amongst so many but we are very pleased with it, it perfectly captures the scene.

Best regards
Andy & Kiera Grayson

Andy & Kiera Grayson, Ashford, Kent

Hi Martin
I just wanted to say that we love the canvas. It's a stunning picture which holds fond memories for us.
Many thanks
Jennifer
Jennifer Lee, York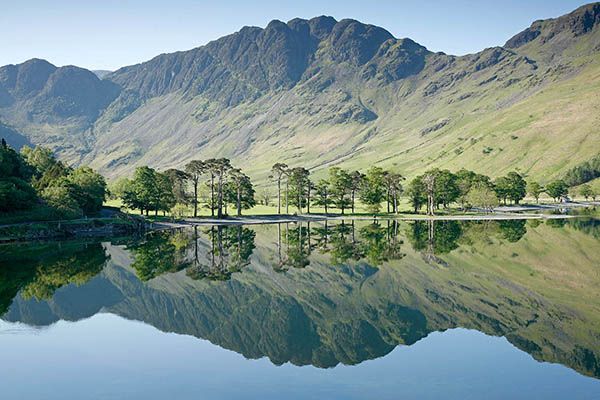 Professional, efficient and problem free. Martin Lawrence was fantastic and very helpful when it came to ordering a last minute Christmas present. The print arrived on time, perfectly packaged and looked fantastic. It made my Christmas! Thank you very much
Jennifer Kyte, Berkhamsted

Martin
Very pleased with the pictures, which have arrived safely.
Thank you very much!
Richard
Richard Heawood, Edinburgh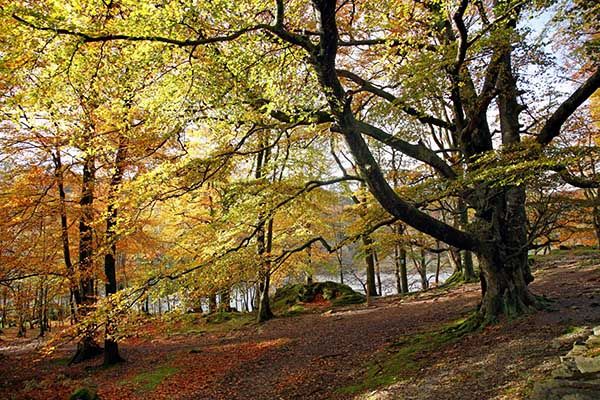 Hi Martin
Just to let you know that the pictures arrived safe and sound today and we are really pleased with both of them.
Many thanks for your excellent service once again.
Kind regards
Liz
Liz Swift, Oxted, Surrey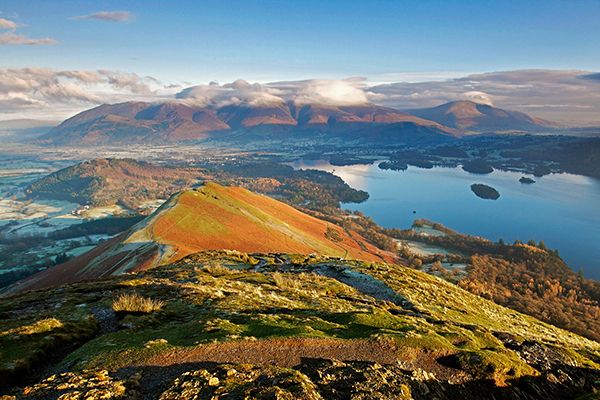 Thank you so much. My neighbour has just popped round with my framed image of Catbells. What a surprise! I couldn't understand how it got here so quickly. I really appreciate you delivering it by hand.
It's absolutely perfect. Beautiful photography. Lovely mount and frame. They will love it.
Thank you so much.
Gail x
Gail Hayden, Lytham, Lancashire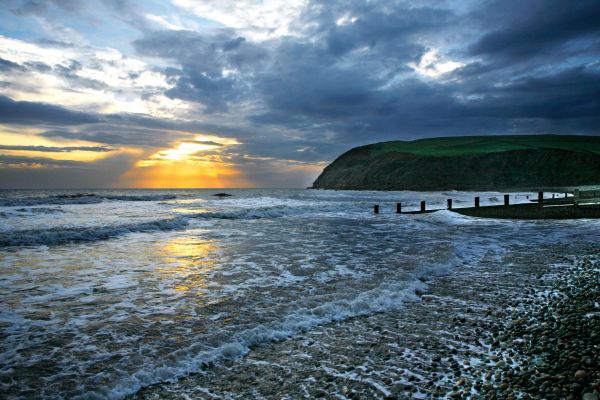 Wow, didn't expect such a quick turnaround! Thanks and look forward to receiving photo tomorrow.
Steve Haines, Ashbourne, Kent

Thank you so much - I have to say that is the best service ever!
Caroline Harcourt, Dover, Kent