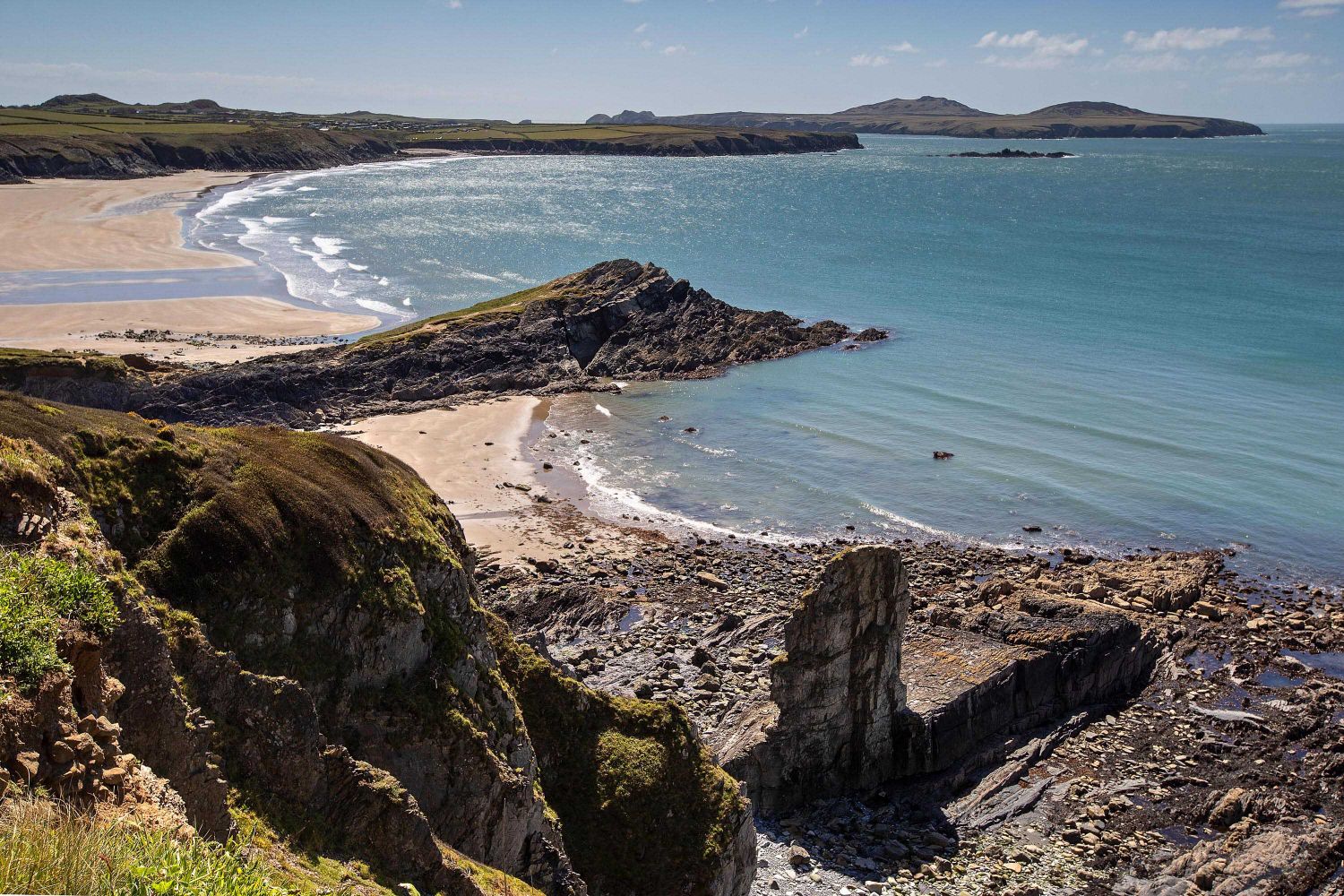 Whitesands Beach near St Davids Head
Whitesands Beach is one of the finest surfing beaches in Wales. It's also popular with hikers as it's the start of a popular circular walk along the rugged coastline to St David's Head, returning either over or along the base of Carn Llidl through heather moorland where wild ponies roam. This walk forms part of the Pembrokeshire Coast Path and was our itinerary for the day. We were blessed with great weather and fabulous light.
The views not just from St David's Head across to Ramsay Island but also from many of the other outcrops in all directions were both far ranging and nothing short of spectacular.