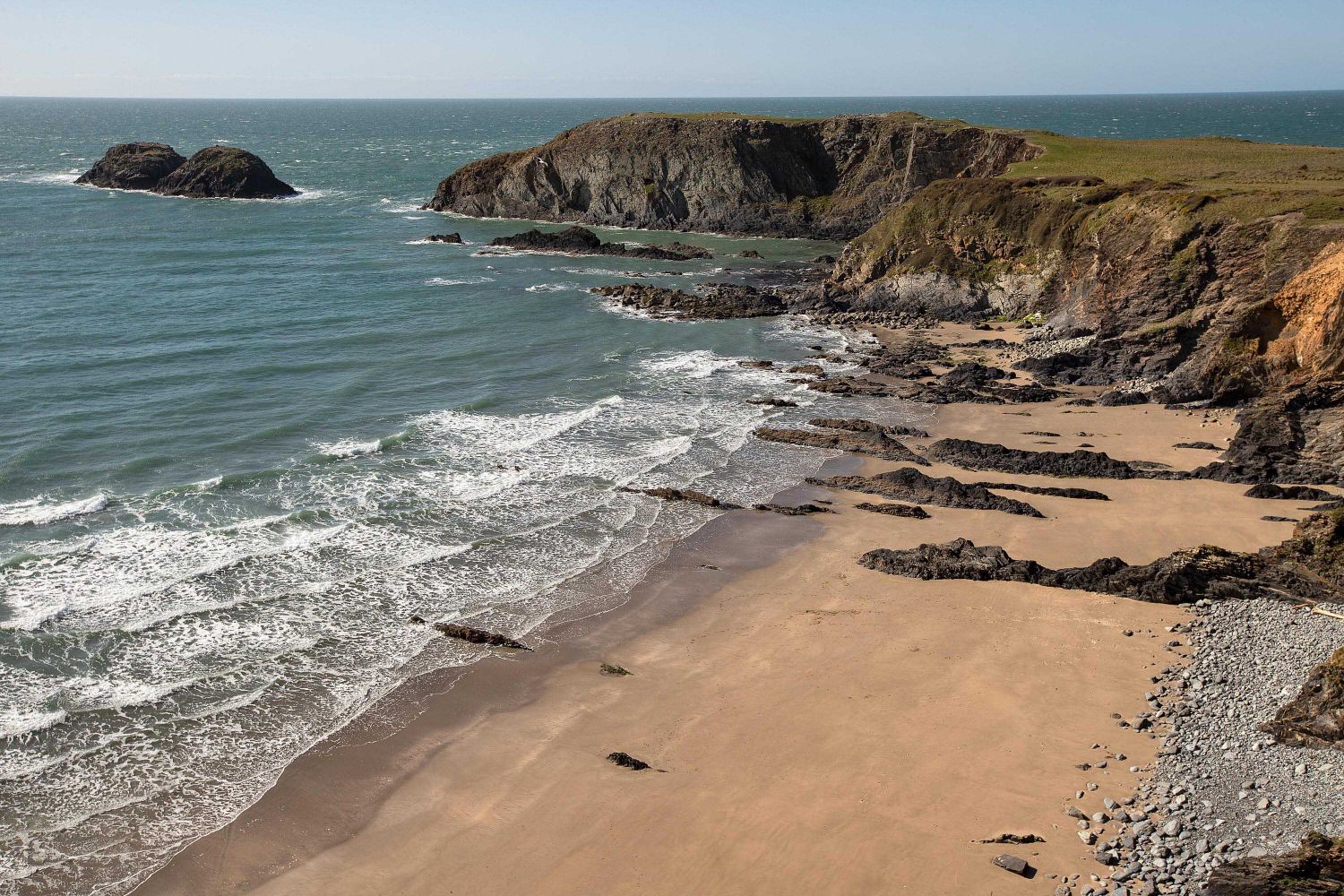 The beautiful beach of Traeth Llyfn
Traeth Llyfn, which lies between Porthgain and Abereiddiis, is one of the lesser visited beaches on the Pembrokeshire Coast Path. It's a real gem and, chances are, you may well get this beautiful stretch of sandy beach all to yourself. That's because firstly, it's a little off the beaten track and secondly, the only way to reach it is down a set of very steep metal stairs, which although safe, may be a challenge for some.
Once on the beach you'll find a wide stretch of golden sand, some lovely rock formations and plenty of tidal pools. Quite blissful really and probably my favourite beach that we visited on our trip.