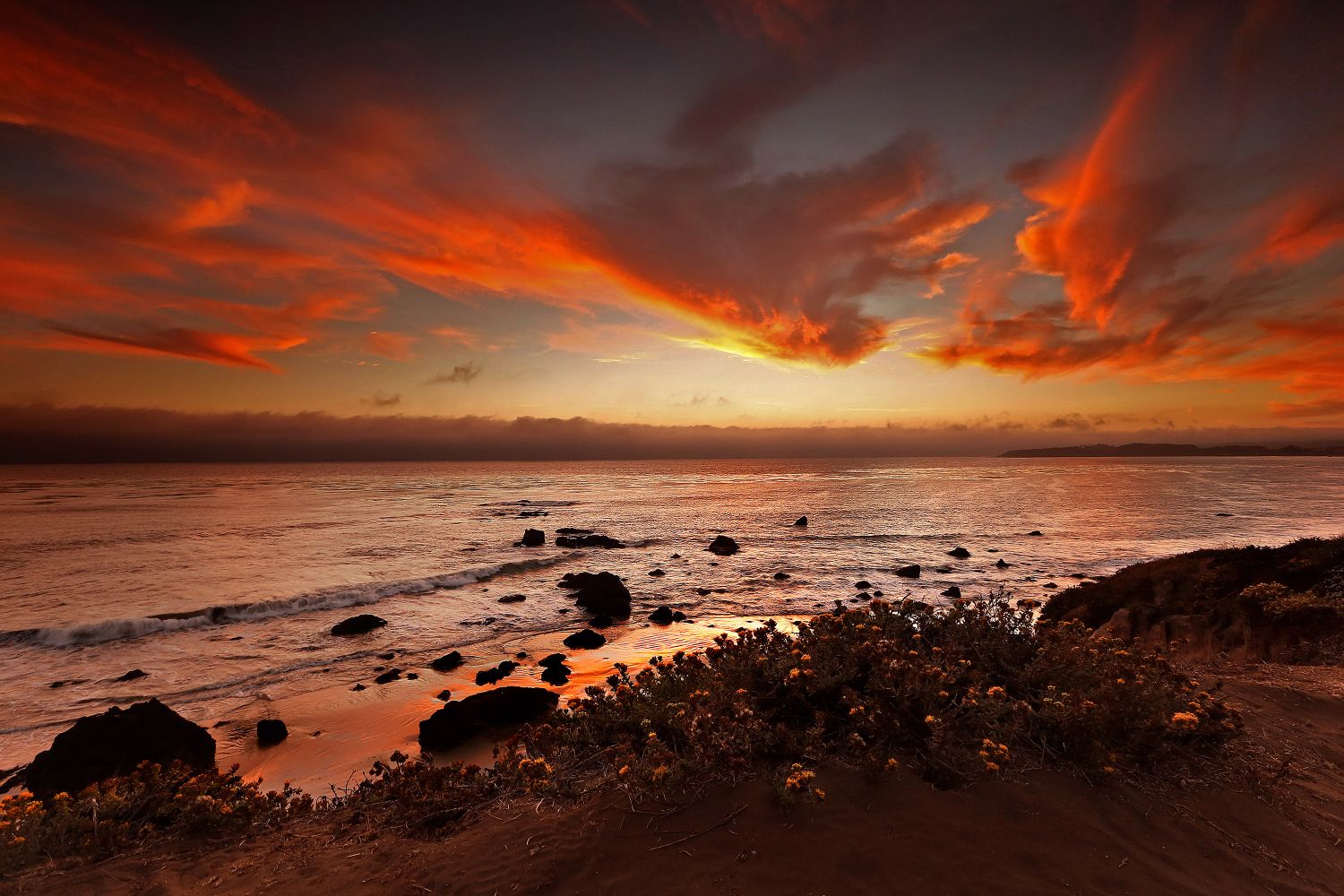 Sunset at Cambria Beach, Pacific Coast Highway California
This was one of the best sunsets we saw on the Pacific Coast Highway dring our four week road trip to the USA. It was at Cambria Beach, where there is a great boardwalk along the coastline. The best part about cruising Highway 1, are the charming towns that you can explore along the way. Each has its own distinctive personality, but few are more romantic than Cambria.
We had to wait quite a while for the sun to set before the colour finally came. It was well worth it though, drinking in the atmosphere and watching it go down. Highway 1 and Route 101 are fabulous stretches of road and more than live up to there reputation.