Larger Bespoke Framed Images Always Available
Posted on 14th November, 2020
Large Bespoke Framed Pictures Available
I have noticed over the past few years that people are wanting larger sized framed pictures to decorate their walls. I'm not sure why, but there is a definite trend for larger sizes. I think people may want that WOW factor or that rooms are being built bigger. Either way, I can accommodate people's wishes. The maximum size that I offer on the website is a 26 x 20 inch framed image. Including frame profile, this comes to around 30 x 24 inches. Whilst this is great for a lot of people, I am receiving many requests for that larger 'eye catching' image that gets people talking when they visit your home.
This blog is just to put out there that I can produce larger images than those that are listed on the website. I have completed several recently. Some spookily have been requests for the same image so please take a look at a couple of examples of the larger framed images I have done recently. The image quality is not affected when the size is increased due to the top end DSLR that I use and the photography techniques that I have learnt over the many years that I have been a professional.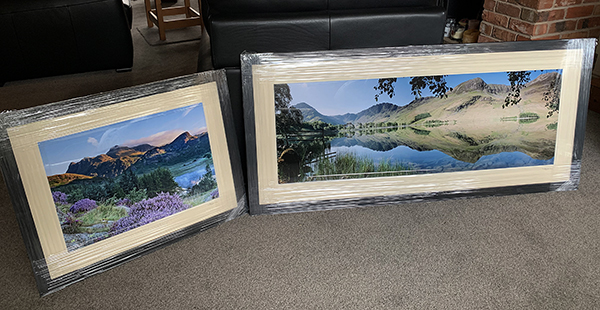 It's not just the conventional 'landscape orientation' I can do. I can also produce very large panoramic images. This one opposite was for a client who lived on the south coast and was 54 x 25 inches. She absolutely loved it and it certainly is now a focal point on her chimney breast.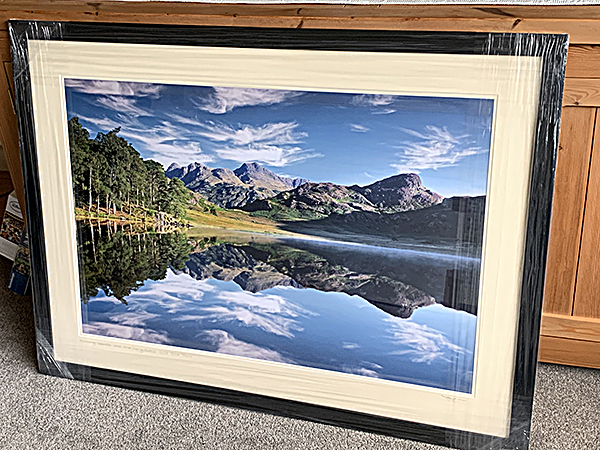 Within a couple of days of each other I received two requests to produce large framed images of one of my most favourite images 'Dancing Clouds above Blea Tarn and the Langdales'. The clarity and sharpness is still perfect even at this larger size of 45 x 33 inches.
If you are therefore interested in enquiring about a larger framed image for yourself or as a present in either the oak or black frame profile then just contact me via the Contact Me tab on the website or, if you prefer it, phone me on my mobile 07903903048.
You really will not be disappointed.
© Martin Lawrence Photography 2020